Our Program
Helping today's youth prepare for tomorrow's success is a pivotal part of the Workforce Development Center's mission. The Workforce Development Center offers specialized services to young people between the ages of 16 and 24 through our Youth Opportunity Centers (YOCs) of Riverside County.
By providing young people with access to core skills such as resume and interview preparation, the YOCs help Riverside County youth make their entry into the workplace and realize their full potential. These young people often become leaders in their schools and communities. Centers are located in Rubidoux, Perris, Hemet, Lake Elsinore, Moreno Valley and Indio.
The YOCs offer work-readiness training, access to computers, telephones and other tools necessary for successful job searches; assistance preparing for interviews, tutoring, work experience/internship training programs and volunteer opportunities. We've put together helpful videos to teach you how to apply for Financial Aid. Visit ourYouTube Channelto get started.
Services for youth provided at the YOCs are authorized under the Workforce Investment Act (WIOA). To be eligible for these services, youth must meet certain age requirements, considered low-income and meet at least one of six specific barriers to employment.
Youth in the News
Riverside County Workforce Development Youth Opportunity Centers partner with EMWD and the Youth Ecology Corps
Image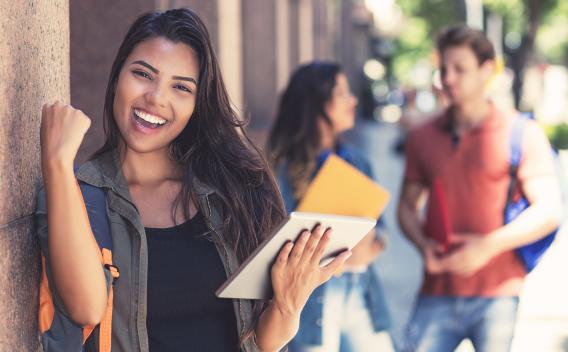 Youth Resources

Workforce Innovation and Opportunity Act (WIOA)  authorizes services for youth, adults, and dislocated workers. Eligible youth must be no less than age 16 and not more than age 24, low income, and meet at least one of six specific barriers to employment. A year-round youth program emphasizes attainment of basic skills competencies, enhances opportunities for academic and occupational training, and provides exposure to the job market and employment.
Activities may include instruction leading to completion of secondary school, tutoring, internships, job shadowing, work experience, adult mentoring, and comprehensive guidance and counseling. The program emphasizes serving out-of-school youth.
Additional Youth Programs
Click a program below for more information:
Youth Services
(Available to youth between the ages of 16 and 24 who meet specific eligibility requirements)
Tutoring, study skills training, and instruction leading to completion of secondary school
Alternative school services
Mentoring
Paid and unpaid work experience (such as internships and job shadowing)
Occupational skills training
Leadership development
Supportive services
Guidance counseling
Follow-up services
Innovative Programs and Partnerships
The Riverside County Workforce Development (WDB) Board and the Eastern Municipal Water District (EMWD) partnered on a pilot program for area youth who performed a number of projects this summer as part of a Youth Ecology & Beautification Corps. Riverside County's Empower Youth Opportunity Center, operated by California Family Life Center, administered the program on behalf of the WDB. The Youth Opportunity Center is funded by the federal Workforce Innovation and Opportunity Act (WIOA). Six students received hands-on training as part of the first-year program and worked for six weeks to obtain on-the-job training in real-world environments. Students participated both independently and alongside EMWD staff on a number of projects, including the rehabilitation of district-owned fire hydrants, maintenance at the manmade San Jacinto Wetlands and a beautification of the Temecula Valley Regional Water Reclamation Facility. Corps members had the opportunity to shadow EMWD employees, tour district facilities, learn about water and wastewater issues and interview staff across multiple departments to learn more about potential career paths. Both agencies were thrilled with the results of the program and are planning to offer it twice a year in other areas of the county.