28th Valleywide Employment Expo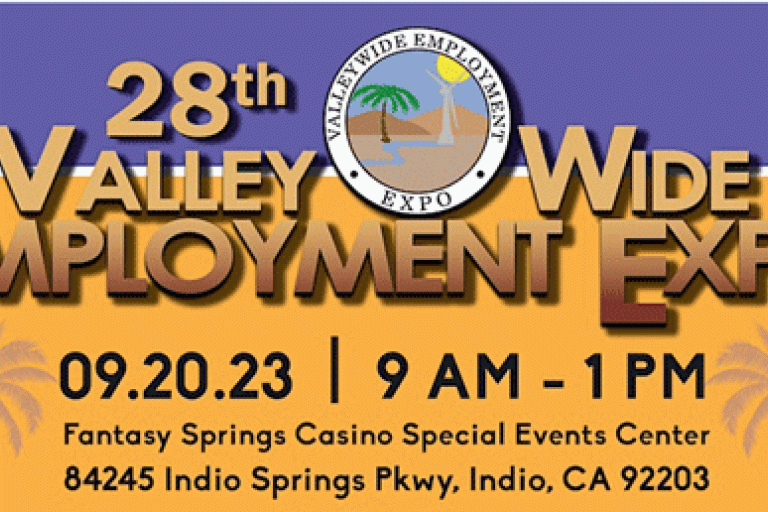 Event Details
-- Employment Expo -- 
Employers, are you looking for talented personnel?  If you are, this event is a must-attend. Meet with professional candidates from all over the Coachella Valley.
Join us on Wednesday, September 20th, 9 am – 1 pm at Fantasy Springs Casino Special Events Center for the 28th annual Valley-wide Employment Expo.
The Valley-wide Employment Expo is a one-stop shop to connect job seekers and businesses in the Coachella Valley!
Participation is simple and effective. Take advantage of our early bird Discount!


Employers Early Bird Discount ends August 31 and the cost starts at $140/booth.
For inquiries, contact Carmen Quiros at 760-863-2503.
Click the link below for the layout of exhibitors. 
Image